B'desh garment industry fears fallout of terror attack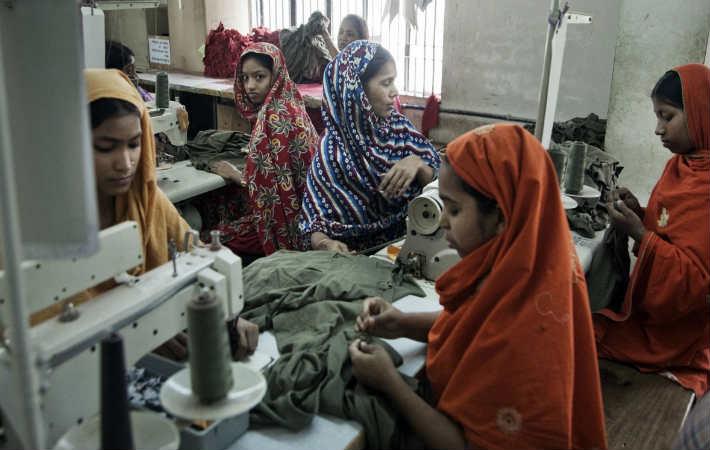 Friday's terror attack in Dhaka has a cast a shadow over Bangladesh's garment sector. Some leaders of Bangladesh's $26 billion garment industry expect Western fashion retailers to review their ties with the world's second-largest garment exporter after 20 people including 18 foreigners were killed in the attack on a Dhaka restaurant, Reuters has reported.

The attack marks a major escalation in a campaign by militants over the past 18 months that had targeted mostly individuals advocating a secular or liberal lifestyle in majority-Muslim Bangladesh with 160 million people.

"An incident like this will definitely impact us, in as much as our importers from places such as (the) US and China will be wary to visit because of the security concerns," said Shahidul Haque Mukul, managing director of Ananta Garments.

The industry seemed relatively untouched by a spate of recent murders of liberals, gay people, foreigners and religious minorities in sporadic attacks claimed by Islamic State and al Qaeda.

Between October and January, Bangladesh's garment exports surged 14 per cent from a year earlier.

But Friday's attack signalled a more chilling threat to foreigners. The militants targeted a building housing two upmarket eateries popular with foreigners, and several of those killed were Italian garment entrepreneurs.

Italy's textile imports from Bangladesh more than trebled in the last decade to reach $1.31 billion last year, as low cost garment production moved outside the European country.

"Bangladesh has never seen such a horrific incident," said Mohammad Siddiqur Rahman, president of the Bangladesh Garment Manufacturers and Exporters Association.

"It is a strong slap to our image. It will put pressure on our business, but we cannot say to what extent at the moment."

A Bangladesh-based executive for a French-based garment buyer said he feared a deep slump in business in the coming days.

But other industry figures said heightened security fears could be managed and that manufacturers could hold more meetings with Western customers outside Bangladesh, in Asian cities such as Singapore or Hong Kong, a trend that had begun some time ago.

"Concerns on visiting our factories, holding meetings, etc, by foreign nationals will be there for a few months but I believe within six months, the intensity will thaw and things will be back to normal," said Abdullah Hil Rakib, head of exporter Brothers Fashion Ltd.