Chinese apparel sales grow at lowest pace in a decade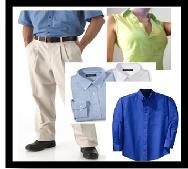 Large scale retail enterprises in China achieved a 12.3 percent year-on-year increase in apparel sales in 2012, compared to 20.4 percent year-on-year growth registered in 2011, according to statistics released by the China National Commercial Information Centre.
By volume, apparel sales grew only 2 percent year-on-year in 2012, less than the 4.9 percent growth posted in 2011. Thus, the apparel retail sales have grown at the slowest rate in nearly a decade.
Industry analysts expect the overall growth rate of Chinese apparel industry to remain within single digit in the first quarter of 2013.
Fibre2fashion News Desk - India