Lancashire's Harris Museum highlights costume preservation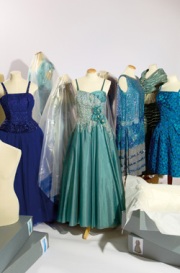 The ongoing exhibit at Lancashire's Harris Museum is offering an insight into the preservation process that goes behind keeping its sumptuous collection of historical costumes forever new.
The 'Behind the Scenes: The Secret Life of Clothes' event gives an in-depth knowledge on how the England museum's great textile collection is being looked after by its employees, international researchers, textile students and local volunteers for years.
Slated to run till 2015's spring season, the featured exhibits include a range of elegant ball gowns and other fashion accessories.
Other than the step-by-step description of maintaining the freshness of clothes, the display also offers complementary workshops, talks and tours related to the preservation of historical textiles.
Fibre2fashion News Desk - India