ILO to mark one-year commemoration of Rana Plaza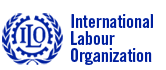 International Labour Organization (ILO) Deputy Director-General to visit Dhaka ahead of ILO and Government of Bangladesh event on 24 April to mark the commemoration of Rana Plaza Collapse.
Dhaka – Gilbert Houngbou, ILO Deputy Director-General for Field Operations and Partnerships arrived in Dhaka on Tuesday 22 April, ahead of the one-year anniversary of the Rana Plaza building collapse.
He is due to meet with the Prime Minister of Bangladesh, Government ministers, employers' and workers' organizations, ambassadors and representatives of initiatives involved in improving working conditions in the country's ready-made garment (RMG) sector.
On Thursday 24 April, Houngbou will speak at a high-level event – One Year After Rana Plaza: Progress and the Way Forward - organized by the Government of Bangladesh and ILO.
ILO