Retail space fails to keep up with demand in H1 2015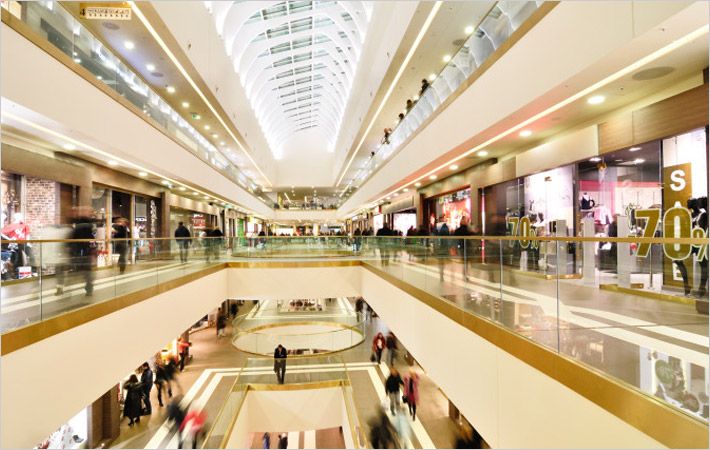 New retail space addition remained negligible during the first six months of this year. Most prominent shopping center projects that were expected to reach completion during the period were deferred to the second half of the year, largely due to construction delays. According to CBRE's India Retail Market View forH1 2015, global as well as domestic Food and Beverage (F&B) retailers, followed by value retailing, remained the key demand drivers for store space.

The deferred supply of fresh mall space during the first two quarters of 2015 has led to rising demand for retail space across high streets of leading cities such as Mumbai, NCR and Bangalore. The lack of quality space has also given more bargaining flexibility to popular shopping centers, leading to the emergence of the performance guarantee model - wherein brands are required to guarantee a certain amount of business to the mall developer, the report said.

Commenting on the findings of the report, Anshuman Magazine, chairman and MD of CBRE, South Asia Pvt. Ltd. said,"Since the addition of fresh shopping center space is expected to remain sporadic and unlikely to accommodate the real estate plans of most brands, high streets will attract the spillover demand from retailers in forthcoming months. Online shopping trends, meanwhile, are fast catching up with traditional shopping methods on the back of an increasing number of e-commerce platforms."

The second half of 2015 is likely to witness fresh supply addition to the tune of 6 million sq. ft. in cities such as the Delhi National Capital Region (NCR), Bangalore, Pune, Hyderabad, Mumbai and Kolkata. More than 60 per cent of this fresh mall space anticipated in H2 2015 is expected to come up in the NCR, which is likely to witness the completion of key shopping center developments in the next six months.

The first half saw global F&B operators such as Barcelos and Wendy's making an entry into the Indian marketplace, while others such as Starbucks, Dunkin Donuts, Chilli's, McDonalds, Taco Bell, and Burger King continued to expand operations. Domestic F&B operators were also active across most cities, some of whom have been scaling up operations and going national – as in the of SodabottleOpenerwala, Shiv Sagar, Naturals Ice creams, and Social, moving out of their "home city" to set up operations in other metropolitan cities.

The second half of 2015 will continue to attract the entry and expansion of global as well as domestic brands, especially in Mumbai and Delhi NCR. Domestic F&B brands are also likely to continue to expand their retail footprints in the country.

Rental values displayed mixed sentiments across leading cities during the first half of the year. High street markets such as Connaught Place (Delhi), Linking Road (Mumbai), Kammanahalli (Bangalore), and Koregaon Park (Pune) saw a rental rise, while most others saw stable values with no high street witnessing a decline.