JAAF to add more strength to AISEX 2008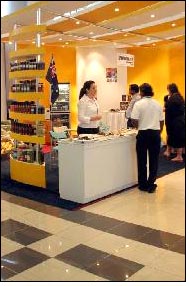 We are pleased to in form you that AISEX 2008 the premiere biennial exhibition for the apparel industry suppliers will be held for the 7th time at SBMICH Colombo Sri Lanka on the 6,7 & 8th of November 2008.

The much looked forwarded event is going to feature a total solution package to the Apparel Manufacturers in the South Asian region.

AISEX invigorate suppliers & service organizations to showcase their latest products and services to the apparel manufacturers & pave the path for a global relationship through the exchange and networking which would take place amongst these three days.

FASE will host merchandisers, apparel manufacturers, exporters and discerning buyers in the vibrant apparel industry and is guaranteed to encourage lucrative business relationships with the many suppliers and buyers involved in the textile, embellishment and accessories segments, meeting to network & exchange ideas about the latest trends, whilst concurrently maximizing their exposure in the South Asian market.

AISEX, which was initiated by the Sri Lanka Apparel Institute (SLAI) in 1995 and was held every two years since then, has grown to become the biggest event of its kind in this region.

AISEX Exhibition which was last held in the year 2006, featured over 220 stalls with suppliers featuring from countries such as Australia, China, Hong Kong, Taiwan, Germany, India, Malaysia, Netherlands, Singapore, Switzerland, Sweden, Sri Lanka, U.K and U.S.A displaying the very best available to the apparel industry with over 10,000 buyers attending the fair speaks to itself of the success it has had in the past.