Adidas decides on a mammoth expansion plan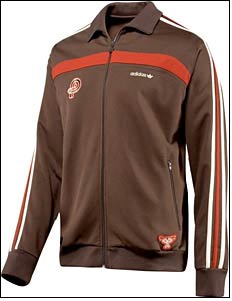 Adidas, a leading German sportswear and apparel major has plans to head for a massive expansion across India in 2008. Establishment of about 160 new outlets in about 140 cities is the central part of this scheme.

Identification of land for the stores is already being undertaken in various cities and it will be for the first time that the company's expansion plans will extend to as far as the towns.

By the end of 2008, Adidas will have a widespread presence in the country with the total number of franchise stores touching nearly 450.

The company strongly holds that reaching to smaller cities and towns is just as important as having predominance in larger metropolitan cities, because the revenue generated from both the advanced and developing areas is nearly the same.

Besides, the company which had earlier launched the premium range of products - 'Adidas Originals' in Delhi and Chandigarh, has plans to come up with additional eight stores of the similar kind by the mid of 2009.

Despite the fact that rentals on store space are rising fiercely, Adidas shows no signs of retreating from its expansion plans and is determined to reach out to the masses.