James Bond apparels with a view to kill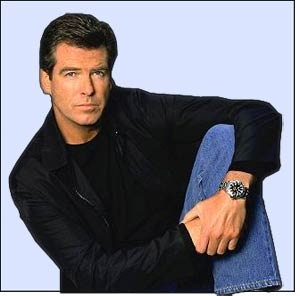 Heave-ho Inc, a Japanese firm has inked a deal with EON Productions to license exclusive James Bond themed apparel in store across Japan.

As agreed, the apparels would cover all the 22 adventure series of 007 including the upcoming 'Quantum of Solace' which will be released in Japan by early 2009.

The first lot of the 007 themed products would hit stores in Japan from this month and fan fads could find these available in leading department stores. The overall sales from this exclusive line of 'Bond Apparels', is likely to bring in 5 billion yen in the first year of its launch and across 15 brands.

A range of short and long-sleeved T-shirts, tank tops and hooded sweatshirts, all bearing logos and imagery from Bond films and posters would flood the store shelves waiting to get picked-up.

Some of the T-shirts revealed, featured a 007 logo and Halle Berry as Jinx from 2002 release of 'Die Another Day' while another one dons the popular slogan 'Bond. James Bond' with silhouettes of Bond girls in the O's and D's. More garments would also be launched to promote 'Quantum of the Solace' and would be designed by some of the most well known Japanese designers.