Nike sets ambitious targets for 2020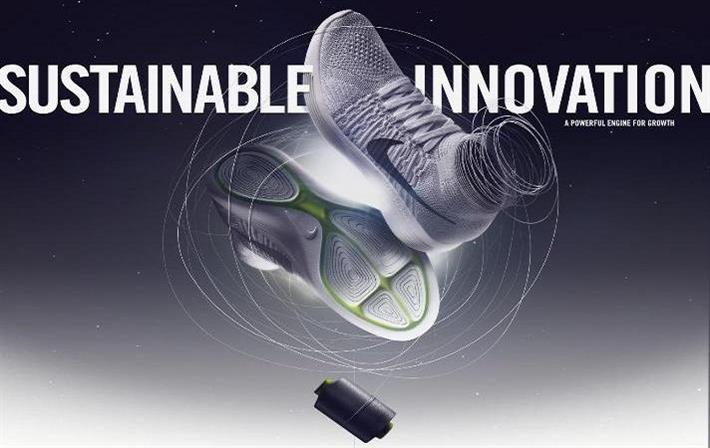 Nike's FY2014-15 Sustainable Business Report, released on Wednesday, details strong progress against the company's environmental and social targets and sets a vision for a low-carbon, closed-loop future as part of the company's growth strategy. The athletic footwear and apparel maker also set new ambitious targets for FY2020 spanning environmental impact areas and its entire supply chain,

"At Nike, we believe it is not enough to adapt to what the future may bring – we're creating the future we want to see through sustainable innovation," said Nike, Inc. President and CEO, Mark Parker. "Today our teams are advancing ambitious new business models and partnerships that can scale unprecedented change across our business and the industry."

The report highlights how Nike has embedded sustainability across its business and signals Nike's continued commitment to set aggressive sustainability targets and invest in disruptive innovation – all in service of driving company growth, delivering performance innovation for athletes and acting as a catalyst for change in the world.

"We've set a moonshot challenge to double our business with half the impact. It's a bold ambition that's going to take much more than incremental efficiency – it's going to take innovation on a scale we've never seen before. It's a challenge we are setting for ourselves, our collaborators and our partners as we move toward a circular economy future," said Hannah Jones, Nike, Inc. Chief Sustainability Officer and VP, Innovation Accelerator.

In a press release, the company shared strong progress toward reported FY15 goals, including reduced carbon emissions during a period of continued growth, substantial water reductions, working with fewer, better contract factories, improved product sustainability and cutting down waste.

As the next step on that journey Nike has set three strategic aims: minimize its environmental footprint, transform its manufacturing and unleash human potential.

Nike aims to minimize its environmental footprint throughout the product lifecycle, looking at carbon and energy, chemistry, water and waste to identify strategies to use less, use better, innovate new solutions and, where possible, close the loop and reuse. For example, about 60 per cent of the environmental impact in a pair of Nike shoes is embedded in the materials used. Nike is investing in creating a new palette of sustainable materials in a move toward closed-loop products, and has already incorporated recycled materials into 71 per cent of its footwear and apparel products, in everything from apparel trims to soccer kits to Flyknit yarns.