Survey finds m-commerce surging ahead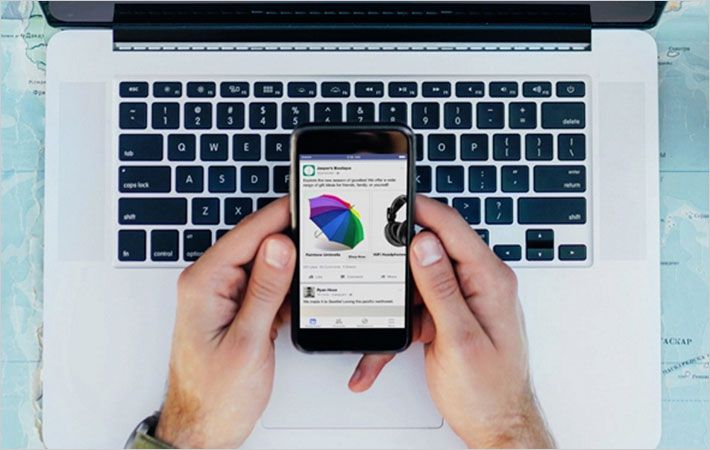 Shoppers are increasingly turning to mobile phones to do research, compare prices and even make their final purchase. Indeed, 45 per cent of all shopping journeys today contain mobile phones. And for Millennials, this number jumps to 57 per cent with almost half of Millennials expect to buy more on their smartphone in the year ahead, according to a survey conducted by GfK for Facebook IQ.

But it's not only about the mobile experience for these shoppers. It's about having a seamless experience across a variety of channels on the path to purchase. GfK studied more than 2,400 adult "omni-channel shoppers" in the survey. Each omni-channel shopper had researched and bought online in categories - like clothing, consumer electronics, home appliances, home goods and beauty - via a variety of channels - like on mobile phones, tablets, desktops or laptops and in-store.

According to the study, omni-channel shoppers consider the Internet to be an important source of inspiration when it comes to discovering new products and browsing a wider range of brands. These shoppers find that smartphones and tablets offer greater convenience and flexibility for shopping online: 56 per cent say they have made a purchase on a mobile device because they were already using it, and 55 per cent say they use mobile because they can do it anywhere, anytime.

Meanwhile, 60 per cent of omni-channel shoppers say they'll either start purchasing or purchase more on their smartphones in 2016, and 64 per cent anticipate doing more shopping research on their smartphones.

Mobile is also becoming a bigger complement to brick-and-mortar stores. Sixty one per centof omni-channel shoppers expect to use their smartphones more in-store in 2016. Of the omni-channel shoppers who researched product ratings or reviews prior to buying offline, 46 per cent did so on a mobile device (phone or tablet). Of those who compared prices prior to buying offline, 36 per cent did so on a mobile device. And 51 per cent researched a product on mobile while in-store.

GfK also looked at why omni-channel shoppers choose other channels and where the mobile experience can be improved. It found that there is an opportunity for brands to ease the browsing and buying experience and rekindle the magic of being in-store on mobile.

Some omni-channel shoppers cited finding it easier to use larger screens as a reason they prefer buying on desktop or laptop over buying on mobile. Some prefer to shop at a physical store because they enjoy the overall experience and like to be able to touch items they are considering purchasing. And some say they don't want to wait for shipping or pay for the shipping costs often associated with buying things online.

To create a seamless experience for shoppers, brands should understand what drives people to shop online and offline.