Comfort in sportswear top concern for French women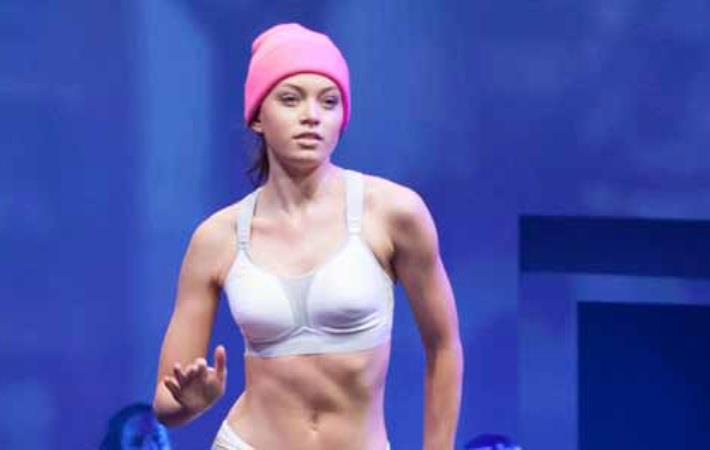 French women unanimously agree that sports clothing should, above all, be comfortable (it is important to 99 per cent and very important to 73 per cent). Price is the second most important factor (important to 92 per cent of women, very important to 40 per cent), particularly for young women, who have a lower budget to spend on sports clothing, according to an Ipsos and Eurovet study on French women, sport and underwear.

For the latest edition of Mode City, the Salon International de la Lingerie et du Swimwear and Interfiliere, the leading fabrics and accessories trade show for intimates, beachwear and activewear to be held between July 9 1nd 11 2016 at Eurexpo Lyon, Eurovet was keen to find out about women's preferences and expectations with regard to underwear and exercise.

The study surveyed 1,000 women who take part in sports activities at least once a week, constituting a representative sample of France's female population aged between 20 and 55, living in cities with populations of over 300,000.

According to the study, it would be rash to assume that French women care less about their look when exercising. The cut of garments is important to 86 per cent of them (very important to 36 per cent) and the look is important to 73 per cent (very important to 19 per cent). Finally, a key element of comfort and look, the material used is the third most important element for sports fans (important to 88 per cent of women, very important to 30 per cent).

As for "technical" terms relating to sports underwear, French women are familiar with quick-drying (96 per cent), breathable (93 per cent), antibacterial (91 per cent), heat regulating (83 per cent) and insulating fabrics (69 per cent). On the other hand, they know less about functionalities and specific features such as anti-abrasion (56 per cent), compression (54 per cent), micro-encapsulated (31 per cent) and bio-sourced fabrics (21 per cent).

All in all, French women's expectations of their sports underwear are high: which is why they mainly buy this category of underwear in sports shops (83 per cent). With comfort as their top priority, trying on sports bras is crucial. This explains why few women order sports bras online (12 per cent), even in the youngest age bracket.

The study found that French women are divided in their understanding of sizes when purchasing sports underwear: 40 per cent of them look for universal sizing (S, M, L, etc.), 36 per cent lingerie sizing (chest and cup-size) and 24 per cent European sizing (36, 38, 40, etc.) and, although nearly two thirds of them (63 per cent) are sure of their bra-size, 35 per cent admit to a degree of hesitation when making their choice and 2 per cent have no idea which size they should be wearing! This is surprising since statistics show that 75 per cent of French women don't wear the right bra size.