AFI's Design for Life launches Global Robing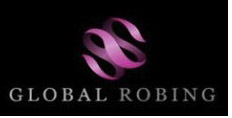 With the start of Breast Cancer Awareness month, African Fashion International (AFI) wants to acknowledge the strength and resilience of all those affected by breast cancer. With the new initiative, Global Robing, AFI will make a positive difference, using fashion as a communication tool.

The Global Robing project is the brainchild of two inspiring women – Dr. Precious Moloi-Motsepe and Judy Dimon, who form part of the JP Morgan International women's foundation: a group of international business women who got together to develop a program around women's health issues.

Design for Life is a Corporate Social Responsibility property of AFI, which uses fashion as a communication tool to effect positive change. Past initiatives have included collaborations with designers (including David Tlale and Hip Hop) to produce merchandise, which has been sold to increase awareness of this deadly disease.

This year, Design for Life is launching a new project: Global Robing. The project will identify one designer (Luiz 'DeLaja – see below) who will design a hospital gown, which will ensure that the dignity of women is maintained when they go for mammography's or breast cancer treatments. These gowns will then be produced and sold internationally.

Global Robing is also in association with the Clothing Bank, an NGO in the Western Cape, South Africa, which focuses on using clothing as a way to achieve women's upliftment. The NGO will manage the secondary sample production and the project will allow the women from the Clothing Bank to develop themselves socially and economically. Not only will the women be able to earn money from the project, the initiative includes special training programs for these women, which include setting up and maintain sustainable businesses.

Brazilian-born designer, Luiz 'DeLaja has worked all over the continent of Africa, mixing traditiona and a contemporary design sensibility. 'DeLaja has created a name of success for himself.

Starting a degree in Fine Arts at the University of the OAU in Nigeria, he completed a degree in Ghana, at the Fashion Design School Osu.

He founded the brand, Ministry4Style in 1999, formally called Jimi Jeans, mixing his sensuality of Brazil with new inspirations and ideas coming from all over the world. His label, M4S, describes itself as a modern collection focused the current man of ease access. He also draws several exclusive designs for women, under the brand "The Couture Ministry".

Luiz 'DeLaja currently lives in Cape Town where he exercises his creativity and talent in the mix of elements and cultures of various African countries, but always maintaining his sensitivity to rare the Brazilian who embraced Africa, which he called home all these years.

AFI is the premier fashion events and promotions company on the African continent, providing platforms to showcase African creative talent. The mission is to take African fashion to the world, through various events and initiatives.