Mario Lopez launches men's innerwear line 'Malo'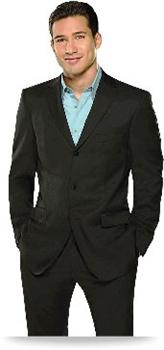 American television host and actor Mario Michael Lopez, Jr. has launched his debut men's innerwear range 'Malo'.
The 38-year-old actor modelled for his own line covered in gold-coloured paint, and wearing a pair of black drawers.
The collection will be available at K-Mart, an international chain of discount stores headquartered in the US. The discount chain specializes in a variety of clothing, linens and other home accessories.
The California-based actor has appeared on several popular T.V shows, such as 'Dancing with the Stars' and 'Saved by the Bell'.
He is likely to host the coming season of the Fox singing competition The X Factor, starting from November 2012.
Fibre2fashion News Desk - India