London Design Festival to continue partnership with V&A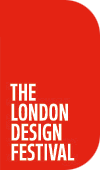 For 2013, the London Design Festival will continue its unique collaboration with the world's leading Museum of art and design, V&A.
The earlier event in 2012, saw audiences reach 111,538 for the ten day period of the festival, which was one of the busiest weeks recorded in the Museum's history.
As the central hub location for the London Design Festival for the fifth year, it will again house a broad range of commissioned activity which will be spread throughout the Museum and include installations, events, talks and workshops.
London Design Festival