CFDA adds three new members to board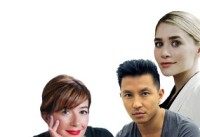 The CFDA recently elected three new additions to the Board: Prabal Gurung, Deborah Lloyd, and Ashley Olsen.
The vote was ratified by CFDA members at the CFDA's Bi-Annual Membership Meeting on Tuesday, November 7.
These CFDA members will replace now Emeritus Board Members Yeohlee Teng, Isabel Toledo, and Kenneth Cole. The CFDA Board of Directors provides governance to the organization, oversees operations, and supports CFDA initiatives and planning efforts.
CFDA