Model Pamela shoots for IndyaNewz Nasik Fashion Weekend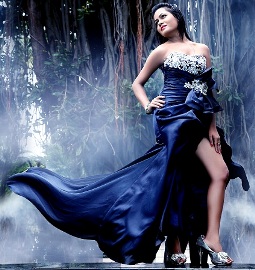 Model and actress Pamela Mehta recently shot for a promotional brochure for the IndyaNewz.com Nask Fashion Weekend.
Nasik is getting prepared for the glamour event of the year - the IndyaNewz.com Nasik Fashion Weekend. While Goa has seen several high-voltage fashion events in the past, the IndyaNewz.com Nasik Fashion Weekend promises to make all Nashikars get a real dose of hi-fashion and couture unplugged.
A little birdie tells us that about 20 fashion designers from Mumbai, Pune, Kolhapur and of course Nasik along with 50-odd well-known models will participate in the IndyaNewz.com Nasik Fashion Weekend to be held over two super-charged days in July.
A source says the event will exceed the hotness quotient of all events held in Nashik so far, and as the promotional material for the event claims will cause the rains to turn to vapor. Well-known actress and model from Nashik, Disha Paul will be a show-stopper at the event, said sources.
IndyaNewz.com