Tarun Tahiliani reveals 6th edition of Bridal Couture Expo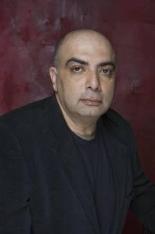 Tarun Tahiliani announces the sixth edition of the annual Tarun Tahiliani Bridal Couture Exposition 2014 in Mumbai and New Delhi.
The collection, aptly named 'Modern Mughals', draws inspiration from the splendour of the Mughal Era; impressions from the arts, jewellery, architecture, literature and magnificent processions.
The opulence of Indian textile, powerful embroidery, rich craftsmanship in all its grandeur and sensuality, designed for the time honoured wedding ritual. A sensual grace that has its roots in Indian history but resonates with a contemporary lightness that epitomises the designs conceptualised at the studio.
An unabashed modern glamour in fit and finish will be manifested in exquisite designs and jewel colours in bridal wear for men and women at the Exposition this year. Tarun Tahiliani is collaborating with World Gold Council - Tarun Tahiliani for Azva, Forevermark, Swarovski and Diageo - Johnnie Walker Platinum Label 18 to make this a memorable event.
Tarun Tahiliani