Splash ropes in Nicole Saba & Salman Khan as brand envoys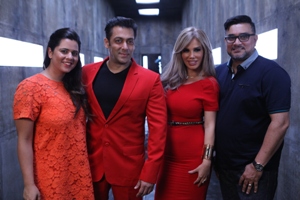 Hot off the heels of turning 21, Splash the home-grown high street retailer has announced the gorgeous Arab singer & actress Nicole Saba as its brand ambassador along with Bollywood heart-throb and multi award winning actor Salman Khan.
A first from Splash in terms of bringing together two acclaimed celebrities from varied backgrounds, the strategic announcement comes as a time when the brand is celebrating 'In Love with Fashion'.
The two celebrities will together be seen promoting the entire line-up of Splash clothing and accessories, across various platforms of the brand and will be seen interacting with the wide audience that Splash caters to.
Splash