Japanese fashion designer launches first male bra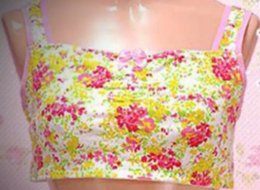 Kaku Nishioka, a Japanese fashion designer and a clothing store in Tokyo, has recently launched the world's first ever male bra.
Titled as Kahei Oyasumi, meaning floral goodnight in English, the revolutionary inner garment claims to hold men's pectoral muscles in place if worn on a regular basis.
In addition to the round-the-clock anti-gravity protection, the bra also helps in achieving a firmer and fitter form.
The collection includes an array of matching brassiere and underpant sets with floral patterns in pink, yellow and lime green colours.
Fibre2fashion News Desk - India