Luxury brands late in boarding online retail bus: Report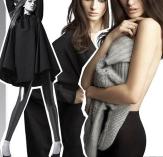 Even while global B2C ecommerce market was booming, few luxury brands were quick to embrace this sales channel, says a report from Germany based yStats.

As a result, the report adds, growing luxury online revenues have gone to those companies filling in the gap: online and multi-channel retailers and flash sales sites.

However, this status is gradually changing as the leading luxury brands increasingly establish their own online presence, it informs.

Worldwide, more than 10% of luxury consumers make their high-end purchases online, generating a high one-digit figure in EUR billion of luxury online sales.

Sales are growing rapidly, as more luxury shoppers and luxury brands embrace the benefits of online retail. By 2019, the share of ecommerce on total luxury sales worldwide could grow by over a half.

The impact of ecommerce on the luxury market is still felt mostly in advanced economies, where the share of online retail on luxury market reaches double-digit figures in some countries, such as Germany and the UK.

However, emerging markets such as Brazil, China, India and Russia, are forecasted to bring the largest share of growth. Consumers in these countries are already researching luxury products before making a purchase over the internet more than the consumers in mature markets.

Moreover, selected emerging markets seem to be among the leaders in terms of luxury shoppers embracing mobile and social commerce.

By share of luxury shoppers making purchases of high-end goods via smartphones and tablets, Brazil is even ahead of such mobile leaders as South Korea and the USA.

As for social media engagement, over half of luxury consumers in China and Brazil follow their favorite luxury brands on social networks, and in China, social media is one of the most important channels for information about new luxury products.

Luxury brands are yet to tap the potential of online markets in some emerging countries. For example, in 2013 only a tiny percent of top luxury brands mentioned Middle East as their market on their website or translated the site to a language of the region.

Even a smaller share of them offered shipping to this region, despite the known high demand for high-end goods in the Middle East.

Similarly, only one in six top luxury brand websites invested into advanced translation of the online content into Russian and a similar small share offered international shipping to Russia, with the majority thus disregarding the potential of the booming cross-border B2C E-Commerce sales there.

Overall, not even the largest international luxury companies have fully exploited the ecommerce potential. The two global leaders, LVMH and Richemont have direct online operations only for some of their brands and offer shipping to a limited number of countries.

Some other major brand players, such as Estee Lauder and Luxottica Group report growing revenues in the online segment and are gradually expanding their online channel.