Champion Athleticwear partners 3 Capsule Show talents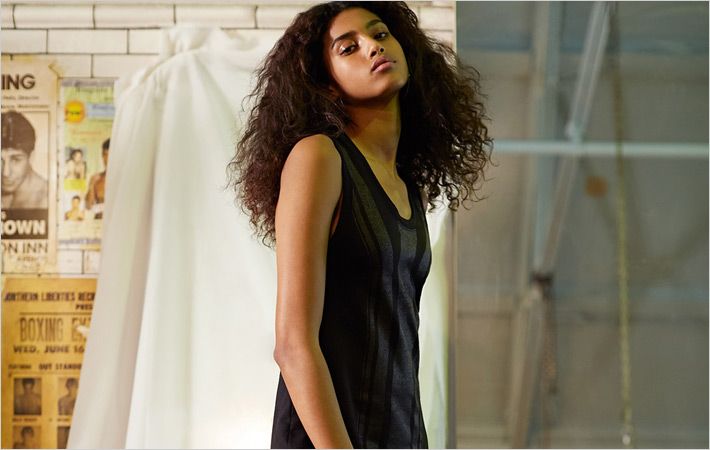 The American clothier Champion Athleticwear has recently launched a brand new, limited-edition collection, created in collaboration with three Capsule Show designers, for the Philadelphia-based multinational clothing corporation Urban Outfitters.

The sportswear manufacturer roped in three directional independent designers, including Timo Weiland (New York), Craig Green (London) and Wood Wood (Copenhagen), from the high-end fashion and lifestyle event, for the designer collaborative line titled Champion Select.

Commenting on the partnership, Carla Mota, design director of Champion Athleticwear, states "It has been a pleasure to collaborate with three of the hottest designers from around the world to create these limited edition pieces that embrace Champion DNA, interpreted through the individual designer lens."

Urban Outfitters' chief executive officer Ted Marlow also spoke about the association, "We extend a sincere 'thank you' to all involved for their time in making this exclusive project possible. No doubt we have ended up with unique interpretations that will be appreciated long after the current fashion moment."

"Our crew enjoyed working with the creative teams at Champion, Wood Wood, Craig Green and Timo Weiland to develop the collection. With the importance of active sportswear in today's wardrobe, working with an iconic athletic brand such as Champion and the design teams served up by Capsule, couldn't have come at a better time as far as our customers' closets are concerned!" he adds.

Edina Sultanik, one of the Capsule Show's founders, talked about her show's contribution in the new line, "The Capsule Show has always been a forum where the world's top retailers can meet the best designers out there. We're thrilled to have had the opportunity to connect three of the world's coolest designers with an iconic brand like Champion, and one of our favorite retailers, Urban Outfitters, in this unique collaboration."

Incorporated with Champion brand's signature fabrication and branding, the new line includes elevated, fashion-forward activewear looks for men and women. Each of the designers began their process by visiting the Champion archives for inspiration, and selecting their favourite fabrications to use for their capsule collections. The resulting looks are inspired by the designers' own memories and interactions with the iconic brand – whether it was wearing Champion as a youth or seeing classic imagery and advertisements from the past.

The range is currently available for purchase in Space Ninety 8 in Brooklyn (NYC) and select Urban Outfitters stores in the US and Canada, and online.

Founded in 1919, Champion Athleticwear offers innovative athletic apparels for men and women such as sports bras, activewear, team uniforms, sweatshirts and accessories. The company's products are available in most sporting goods and department stores in the country.