ISKO announces winners of Denim Talent Awards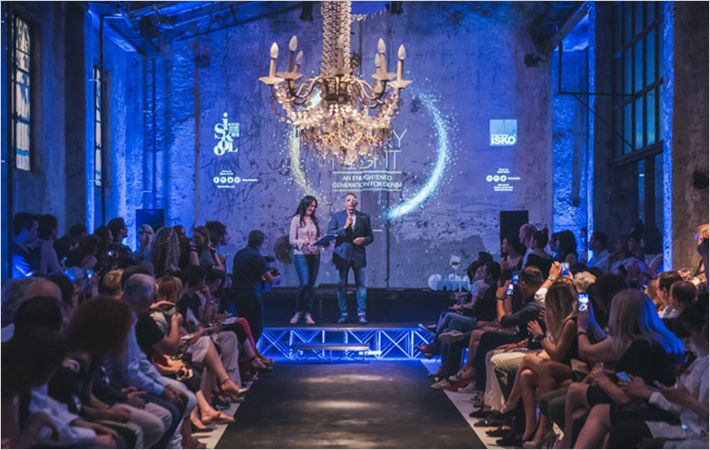 The second edition of Isko I-Skool, the Denim Talent Awards promoted by Isko, and its style and design division, Creative Room has announced winners of the award.

The Denim Design Award involved schools like Ual Chelsea from London, Esmod from Munich, Istituto Marangoni from Milan, Polimoda from Florence, IUAV from Venice, University of Westminster from London, Artesis Plantijn University College from Antwerp, SCAD from USA and FIDM from Los Angeles.

Students were challenged to create denim garments according to four moods; Bohemian Blue, Couture Denim, Active Jeanswear and Future Fit.

Then the Creative Room, which led the operational part of the project, shortlisted the best work of students and invited them to the Creative Room showroom to learn how to improve their denim creations.

The Denim Marketing Award challenged students to design a strategic market plan and define the technical actions needed to communicate the importance of ingredients in the definition of the final denim garment.

The students came from schools including AMFI from Amsterdam, Polimoda from Florence, Sapienza from Rome, University of Pisa in Pisa, AMD from Düsseldorf and finally Viamoda from Warsaw.

Specialised partners of the Isko I-Skool project include, trade show Denim Première Vision, Archroma, Lenzing, Tonello, Cadica Group, Caitac Garment Processing, C&S, BPD Wash House and Manifattura Italiana Cucirini.

Exclusive partners include, True Religion, Lee, Replay, Haikure and 3x1, together with accessories and jewelry players Swarovski and Stroili, and the notebook brand Moleskine.

The winners were announced during 'Blue Starry Night', a fashion show party hosted by Kay Rush which took place in Carlo e Camilla in Segheria in Milan.

The Denim Design Award in the Bohemian Blue category was won by Sophie Gauden from Artesis Plantijn University College.

The Couture Denim category award was given away to Chia Yi Hung from Esmod Munich, while the Active Jeanswear category winner was Violante Toscani from Polimoda.

The Future Fit category winner was Franziska Meierhoefer also from Esmod Munich.

In addition, to the main challenge for the Denim Design Award, there are five other special awards offered by the partners of Isko I-Skool.

The Swarovski contest 'Design with crystal elements' was won by Alessandra Maffei from Istituto Marangoni and Stroili contest 'Bling bling denim' award was bagged by Niccolò Pasqualetti from IUAV.

The Promising Talent by Denim Première Vision award was won by Nina Riedl also from Esmod Munich and the Cadica contest 'Creative garment communication design' award was bagged by Tobia Cecchin from IUAV.

The 'Best wash' contest jointly awarded by Tonello, Archroma and Lenzing was given away to Niccolò Pasqualetti from IUAV.