Kids clothing maker opens a store in Bahrain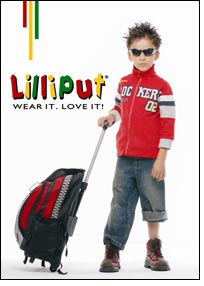 Lilliput, a dominant player in the Indian kidswear industry announced its foray into the international market by opening an exclusive store in Bahrain. It is a first for an Indian kidswear brand to go out of the country and establish presence in the international arena.

Lilliput has achieved this milestone by entering into a joint venture, with Bahrain based 'Al-Fanar Investment and Holding Company.' The new joint venture company, Al-Fanar SN Retail W.L.L. is a 60:40 partnership.

The outlet is located in the most bustling area of Bahrain at the Country Mall, situated at the Budaiya Highway, where people from all gentry are always on the look for the latest trends in fashion. Covering an area of over 1,500 sq. ft space, the Bahrain store can stock over 4000 SKU's at any given time.

The international outlet is an endeavor to reach out to all sections of customers of Bahrain and provide a vast range of kidswear to all at affordable prices.

Prior to the opening of the store, Lilliput conducted an extensive research which proved Bahrain to be a booming market place with low risk areas and cheaper rentals.

The store has been designed in vivid colors to suit the mood of the children who come to shop. The colourful and eye-catching interior of the outlet is entirely different from any of the Indian Lilliput stores.

Commenting on the achievement, Mr. Sanjeev Narula, Managing Director, Lilliput Kidswear Ltd said, "We always wanted to pitch ourselves against our prospective competitors and make our presence felt in the international market through innovative products and designs.