Season of estethica in February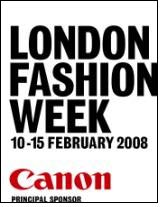 The Exhibition at London Fashion Week will be hosting the fourth season of estethica, the platform devoted to promoting the best in eco-sustainable fashion, in association with Monsoon and Accessorize.

estethica has firmly established its reputation for raising awareness and promoting the concept of ethically-minded fashion within the industry and the public, showcasing both long-established 'green' brands alongside emerging designers who are concerned with sustainability.

The initiative has served to demonstrate that ethical fashion in London is as creative and cutting edge as the mainstream, removing the stigma that eco is dull.

As consumer demand grows more sensitive to ecological design, estethica celebrates designers who chose to work with either recycled materials, organic and sustainable fibres, or who adhere to being fair trade, by producing their work in a safe and social environment.

estethica is unique in that it offers a network of like-minded labels to come together during London Fashion Week.

Co-curated by Orsola de Castro, founder of green label From Somewhere, Filippo Ricci and The British Fashion Council, Orsola said: "Support for the sustainable fashion movement has been incredible worldwide, but in the UK we have exceeded all expectations, with unprecedented moves towards a more ethical fashion industry. estethica is central to this shift."

The Ecologist will again publish the estethica guide to February 2008's exhibitors, which will be distributed at The Exhibition.