Herbal R/X - look to nature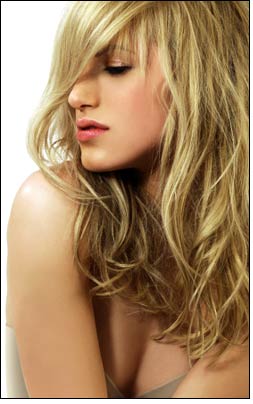 The famed Taoist philosopher Lao Tzu was said to have told his followers to "look to nature." All answers, he felt, could be found there. And when it comes to hair care, that is exactly what ABBA pure performance hair care has done.

With its newly re-launched line of cleansers, conditioners, styling and treatment products, ABBA is introducing "Herbal R/X," a system that identifies the specific botanicals that are best for addressing individual hair care needs. The result is a truly customized approach to pure performance hair care.

ABBA pure performance hair care - 2:
On each of its hair care products, ABBA assigns an "Herbal R/X" that readily identifies the one or two botanicals uniquely suited for a particular hair care concern. ABBA's belief is that products are best prescribed by a stylist to address their client's unique needs.

The Herbal R/X approach is designed to facilitate this and is further advanced through the availability of eight "families" of products – Color Protect, Curl, Moisture, Normal, Shine, Specialty, Style and Volume – that help simplify proper use.

All products are formulated with herbal extracts and natural oils and include the proprietary Herbal Protein Complex – a combination of proteins and extracts that work synergistically to bond to the hair for internal and external protection.

This optimal blend of proteins enable products to work on the surface as well as deep inside the hair shaft to restore and repair, leaving hair in optimal condition.