Fashion education veteran heads Art Institute fashion programs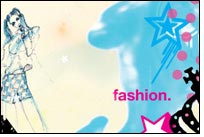 Orange County's only bachelor's degree program in fashion is accepting students for Spring 2008 quarter.

The Art Institute of California – Orange County launches new degree programs in Fashion Design (Bachelor of Fine Arts) and Fashion Marketing & Management (Bachelor of Science) on March 31. Heading the new program as Academic Department Director is Mary Ann Gale who has over 25 years of experience in the fashion industry and fashion education administration.

"We conducted an extensive search to find someone that had both knowledge of the industry and experience as an educator," said Melinda Lester, Dean of Academic Affairs. "Mary Ann Gale's strong academic leadership skills and commitment to student achievement make her a valuable addition to The Art Institute."

From 1988 until joining The Art Institute, Gale served as the Department Chair for Fashion Design at Brooks College in Long Beach where she managed designer showcases and produced the annual fashion show. She also worked closely with faculty to develop curriculum and provide opportunities for professional advancement.

During her time with Brooks College, Gale was involved in many community outreach events, including the annual fashion show that benefited local charities such as The Children's Center in Long Beach and Miller Children's Hospital. She also created Camp Couture, a fashion camp offering high school students a chance to discover fashion through focus on design, trends and fashion show production.