Liali to create a romantic bond with your Valentine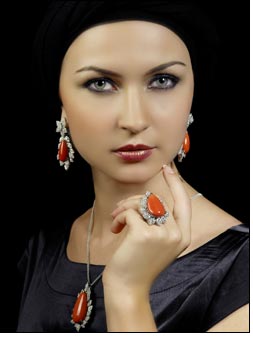 A dazzling diamond jewellery piece given on Valentine's Day always has a great impact and Liali Jewellery, leading retailers of branded and custom-made jewellery, has an exceptional range that captures femininity and combines a luxurious blend of power and sensuality inspired by the beauty of a woman for this romantic event.

This purveyor of beauty has created a special window offering only the Valentine collections. Thus this Valentine, do not just make her feel happy, romantic or loved but ecstatic! Starting from February 5 to 14, Liali is offering its valued customers a number of special discounts such as a free dinner for two at a Jumeirah Group Hotel when you buy jewelley over Dh5000; free roses delivered to your beloved's doorsteps when you buy jewellery worth Dh2,000 to Dh5000; and a cute and cuddly teddy bear free when you buy jewellery worth Dh1,000 to Dh2,000.

Anuraag Sinha, Managing Director of Liali Jewellery, said: "This Valentine, give your loved one a diamond-studded jewellery piece as an ultimate gift of love.

Women across the globe appreciate the emotional and touching message of a man's love if it comes in the form of jewellery, and when studded with those magical gems, diamonds, it has the power to consolidate unions.

So make your Valentine feel special this year and leave the mushy details to us." To show your everlasting love, this Valentine send a sophisticated piece of Liali's diamond jewellery to the one you love and repeat the history of Maximilian of Austria who demonstrated his love to Mary of Burgundy by sending her a diamond band.