FutureFashion kicks off New York Fashion Week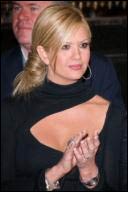 A bevy of fashion-forward, eco-conscious Manhattanites filed out of Gotham Hall last night after attending the Earth Pledge FutureFashion show, an event that invites top American and European designers to create fashions using natural and sustainable materials.

Pure & Natural, a new line of personal care products, was right in the middle of it all as a lead sponsor of this eco-friendly fashion show.

Attendees buzzed about the one-of-a-kind, all-natural designs constructed using sustainable materials that strutted down the runway.

With designers that included Marc Jacobs, Michael Kors, Yves Saint Laurent and Stella McCartney, FutureFashion, with lead sponsor Pure & Natural, housed the talents of industry heavy hitters under a single roof in an effort to encourage the use of sustainable materials in the fashion industry.

Prior to the show Nancy O'Dell, host of the top rated entertainment show Access Hollywood, along with executives from Pure & Natural and Earth Pledge, hosted a press briefing to announce the details of an exciting joint charity venture between Pure & Natural and top veterans from Bravo TV's breakout hit Project Runway.

Four former contestants, including Allison Kelly, Jack Mackenroth, Diana Eng and Kayne Gillaspie are each designing a handbag utilizing Pure & Natural's biodegradable bar soap packaging that is actually embedded with seeds and when planted, will sprout baby's breath.

Each of the bags createdwill be auctioned off on Clothes Off Our Back, a 501c3 organization that hosts charity auctions, with proceeds benefiting the Earth Pledge Seed Blitz program, which teaches urban children the value of growing and using plants to help them connect to the earth.