Natural & organic cosmetics now firmly mainstream for Lavera NA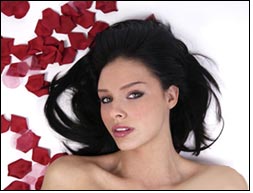 Lavera, one of the world's leading organic and natural cosmetics and skin care companies, reports its anti-aging products are proving top sellers as the world of beauty turns on to natural products.

"Natural and organic cosmetics and skin care products are now firmly mainstream," said Ulrike Jacob-Dewor, CEO of Lavera North American Division.

"Our top four sellers are anti-aging products - Lifting Serum, Hydro-Sensation Day Cream, Ultimate Eye Cream and Anti-Aging Sun Cream SPF20.

They demonstrate where the market is with discerning women desiring maximum protection from pure skin care products that do not contain anything potentially harmful."

"The recent revelation that lead was found in a number of leading brands is a reflection of the level of concern. The source of lead is usually the packaging or even color pigments in cosmetics.

We have been lead free and paraben free for the 20 years of Lavera's existence," said Jacob-Dewor, who has a biochemistry MSc. degree.

"Our focus is women 30 and above who want the ultimate in natural and organic anti-aging skin care products that don't expose them to potentially harmful contents.

These are professional, Internet-savvy women, highly educated, who want to protect the environment, their families, and are prepared to invest in the best natural skin care products," commented Jacob-Dewor.

Lavera's principles are based on the strict guidelines for 'Controlled Natural Cosmetics' set by BDIH.All of its 330 products have certified organic and natural ingredients, in most items more than 90% of the plant ingredients are certified organic. Each plant ingredient is also carefully chosen for sensitive skin.