Pure brings good deal of new orders & accounts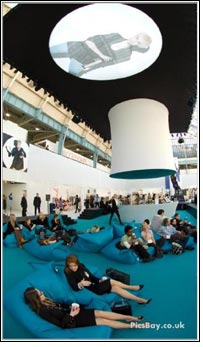 Pure 10-12 February 2008 saw an outstanding performance with quality visitors and good international attendance. It was yet another busy show with the same footfall as last February.

80% of the audience were buyers and owners/proprietors. There was an excellent attendance from overseas buyers including; Germany, Spain, Norway, Japan, The Netherlands, France, Italy, Ireland, Poland, Denmark, Belgium and USA.

80% of visitors were independent and multiples retailers, 5% were department stores, 3% were mail order and 12% include press, students, and others. Departments stores included Selfridges, Harrods, House of Fraser, Fenwick, Bentalls, John Lewis, Debenhams and El Corte Ingles.

The new Pure Footwear section was a huge success and the number of brands doubled year on year, now housing a remarkable 146 footwear brands and growing. Spirit increased its number of brands on show year on year from 50 to 80. The success this season will continue going forward. This February saw an outstanding number of international brands exhibiting, making up 56% of the overall split between UK.

Pure has always been renowned as a transactional event, and this February Pure continued to position itself as the UK's leading fashion trade event. Pure has had a steady flow of visitors all of which have been serious buyers.

Marge Dea – Nicoli Italia, showing handbags and accessories; "There is a definite benefit to have a separate footwear section and it brings us great joy to return to Pure, having unfortunately missed out for a few seasons. The show has been absolutely fabulous, we have collected an incredible range of new orders and accounts from a good mix of British buyers. The atmosphere from Spirit has been remarkable and Pure is by far the best UK show we do. We will without doubt be back in August".