Stahl presents leather & technology forecast for S/S 2009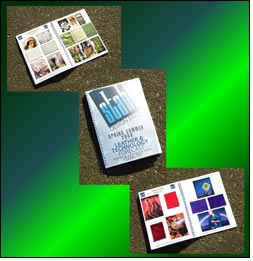 A new booklet from Stahl presents the Leather and Technology Forecast for Spring and Summer 2009. Colourful as always, the booklet includes a selection of large leather samples combined with evocative illustrations from times past and present.

Divided into six sections, the presentation covers leather surface ideas for shoes and leathergoods, for upholstery and for garments in a format that gives an eye-catching and easily assimilated pictorial overview of the fashion scene for the period. Colours and textures of both leather samples and illustrations are chosen to give the reader a feeling for the moods that can be created for the exciting new articles and fashions that are to be supported by the world wide leather industry for availability in the high street in 2009.

Luxury is presented in "Plus Class" on silky surfaces, reminiscent of evening romance and elegantly styled cars yet looking forward to some of today's eloquent designs for partying or dining out with friends.

More contemporary in simple, refined styles are "Evolving Shapes", a look that is designed for subtle Rubbery Surfaces and modern shapes. Here are attractive, simple designs in colours that speak of modern and almost simplistic styles with their clean lines.

In contrast, the look of the countryside with its rough-hewn surfaces and designs comes in the "Magnificent Rural". Evocative surfaces drawn from east and west are created on Raw Spirit surfaces to give a traditional, rural, folksy atmosphere.