Abu Dhabi connects international & regional fashions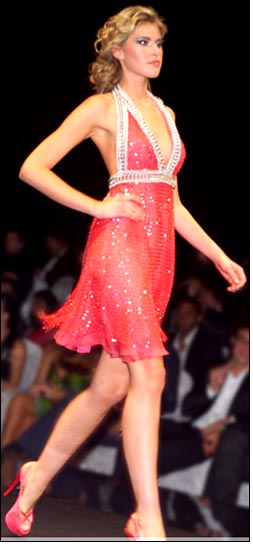 Next week in Abu Dhabi from 15-18 March, the Abu Dhabi Fashion Week is bringing together top International Designers and Leading Regional Designers in a festival of fashion at the Emirates Palace Hotel.

Iconic international fashion houses such as Missoni and Emilio Pucci are showing their collections alongside a group of the rising stars of the Arabian fashion world.

In the modern business environment business is all about connectivity, and it is this 'connectivity' which is central to the strategy of the Abu Dhabi Fashion Week.

The Abu Dhabi Fashion Week has been created by Maven Corporate Limited in collaboration with Camera Nazionale della Moda Italiana, the organizers of Milano Fashion Week, and it forms part of the International Fashion Calendar alongside the fashion weeks in New York, London, Milano and Paris.

The Abu Dhabi Fashion Week brings top International Designers to showcase their Collections before regional Buyers, Media and VIPs, whilst also providing a world class platform for the leading Regional Designers to connect to international Buyers, Agents and Media.

For the top Regional Designers, Abu Dhabi Fashion Week also provides an opportunity for these Designers to participate in the great international fashion weeks – Milia Maroun, an Abu Dhabi Fashion Week Designer, recently enjoyed enormous success as the first ever Arabian Designer to show her Collection at Milano Fashion Week in February 2008.

Alice Teeuwen of Maven, the creator of the Abu Dhabi Fashion Week, commented: "Fashion is one of the largest global industries, and this region is globally significant within that industry.