Christian Audigier adds 'Godfather of Street Chic' twist to LA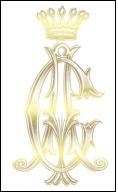 "Godfather of Street Chic" Christian Audigier adds a special twist to LA Fashion Week by teaming up with Caruso Affiliated to present his 2008 fall collections for three consecutive nights at The Grove, Caruso's stylish shopping complex in Los Angeles.

The theme and title of his show "One World", is inspired by all seven of his international lifestyle brands, Ed Hardy Christian Audigier Smet Crystal Rock Paco Chicano C -A Lovestock Ranch and the Chuck Boyd Collection which represent the global influences that inspire his brands.

In keeping with Audigier's philosophy of his apparel for everyone, the March 11th and 12th shows will be open to the public, with a cast of two hundred people including children, top models, skateboarders, rappers, celebrities, and a plethora of well known prominent hip hop, rock and roll, geisha, dragon, butterfly, and can-can dancers will parade throughout the promenade and custom built catwalk to represent worldwide international harmony in true Audigier style.

Head Stylist Angelique Mas has choreographed the shows so that each brand will emphasize a diverse element of the human race representing all cultures and traditions from around the world.

On March 13th, an exclusive invitation only "One World" fashion show will be held on the rooftop of The Grove overlooking the twinkling Los Angeles evening skyline.

This show will be a polished and cultivated presentation of Christian's fall collection including a spherical stage graced by thirty of Los Angeles' top models, five hundred seats, two guest lounges, full bar, live DJ, and exquisite catering provided by Pampas Brazilian Grill. The private show begins at 7:30 pm followed by an after party at the same location.