Italian fashion sportswear brands launch S/S collection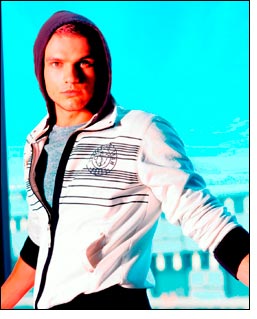 Bossini the globally acclaimed casual wear brand & Kappa, the Italian fashion sportswear brand both recently unveiled their Spring Summer 2008 collection.

Each collection is unique, offering trendy colours and comfortable styling for the entire family and is available at the store.

Theme - Cruising:
Colours - Light & royal blue, bright mango, chilli red, nautical red and a bold mix of red, white, navy with accents of indigo, khaki and yellow.

The Bossini 'Cruising' collection comprises of an exciting line for men, women and kids. Drawing inspiration from cruising elements like the anchor, yacht, clean stripes, enriched with badges, beads and embroidery, the collection is extremely trendy.

The collection for women has tops in clean stripes with nautical embroidery, Gingham check tunic tops and lightweight cotton knit tops with Intersia cruise motifs.

The highlight of the Collection is the "Miss Tee" range of cool fashion tees in different silhouettes with coordinating "In the Jeans" range of denim jeans.

The highlights of the Men's range includes nautical stripe tees, sailing polos with badges, linen shirts with vintage prints and denims with faux leather trims.

Bossini internationally recognized for its strong focus on kidswear has in its new collection a unique range for the little ones.

The range stands out with bold stripe tees with badges and embroidery, marine inspired graphic tees with layering, turn up pants and cute polka dot pinafore dresses.