Jewellery house Marco Bicego launches latest collection in Dubai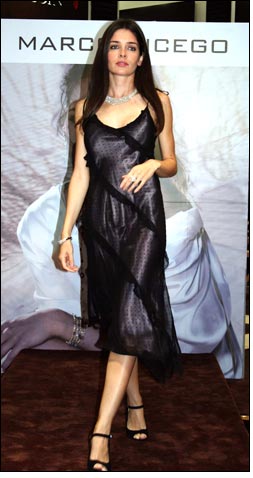 Damas, the leading international jewellery retailer in the Middle East, presented inspiring collections by one of Italy's most distinguished jewellery brands Marco Bicego.

Widely acknowledged for redefining the concept of "everyday luxury" in the realm of jewellery, the Veneto-based jewellery house celebrates Old World Italian craftsmanship and unique design vision, combining precious materials in different colours and textures to come up with drop earrings, necklaces, bracelets and rings for the contemporary woman.

Marco Bicego, founder and creator of the celebrated brand who was in Dubai to launch his 2008 collection, explained, "All my creations must be manipulated by hand in order for them to preserve a unique and luxurious experience.

Our uniquely crafted pieces are designed to make a statement, yet personal enough to be worn everyday. This rare combination has attracted cosmopolitan women to our creations."

"Marco Bicego has established himself as a jeweller of merit for his originality of expression. In his hands, gold undergoes an unusual transformation of form and spirit to offer women jewels that depart from the norm.

His expertise is evident in the design and finish of every creation that is sure to be adored by stylish women in the region," raved Tawhid Abdullah, Managing Director of Damas, the exclusive partner of Marco Bicego in the Middle East.

Marco Bicego and his collections:
Marco Bicego first caught world attention with his 'guitar-string' treatment of gold. He broke barriers by experimenting with unusual forms where rigidity is replaced by fluidity of shape.