Uterqüe focuses on fashion accessories, footwear & bags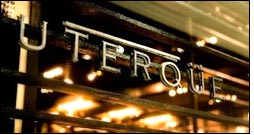 Uterqüe is the new commercial format of the Inditex Group specializing in fashion accessories. The first stores of this new chain will be launched during the second half of the year 2008 in some of the major towns in Spain, Portugal and Greece.

Inditex is making a huge effort to set in train this project, driven by a large international multitasking team mostly comprised of employees from other areas of the Group. This team has already completed the design of the pilot store with the image to be replicated in the real stores.

The business proposal of Uterqüe focuses on accessories – handbags, footwear and leather goods, costume jewellery and other accessories such as shawls, eyewear, umbrellas or hats, together with a selected range of garments and leather clothing.

The collection, fully designed by the creative team of Uterqüe, will combine the latest fashion trends with a range of exclusive products, the use of quality materials and a well cared manufacture process.

As is the case of the remaining formats of the Inditex Group, all products offered by Urterqüe are designed by its own creative team. Uterqüe goods will be manufactured mainly in Spain, where Inditex has a large network of suppliers who have been working with the Group for a long time. Some products will originate in other parts of the world, always meeting the high standard of manufacture quality.

Uterqüe will open some 20 to 30 stores throughout the second half-year of 2008. The first openings will take place in Spain, Portugal and Greece, three markets where the group has a wide business experience. Just like the other formats of the Group, Uterqüe is born with an international dimension: some other international markets might be entered in 2008.