Prominent personas to judge Avon Hello Tomorrow Fund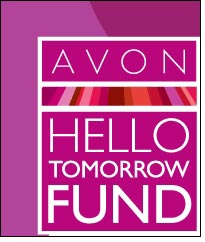 Avon Products Inc is proud to announce the addition of two extraordinary women to the roster of judges for the Avon Hello Tomorrow Fund: Sarah Ferguson, The Duchess of York and Phylicia Rashad, film and stage actress.

The Hello Tomorrow Fund is a weekly $5,000 cash award program granted to individuals who wish to launch or expand a program or project to empower women in their communities and beyond.

Both Sarah Ferguson and Phylicia Rashad will add a unique perspective to the diverse judging panel, consisting of notable public figures, philanthropic leaders and heads of business, such as Suze Orman, personal finance expert and award-winning television host; Joan Libby Hawk, human rights advocate and Public Affairs Specialist to United Nations Development Fund for Women (UNIFEM); Cynthia Rowley, award-winning fashion designer and author; and Jillian Dempsey, influential makeup artist and entrepreneur.

These two powerful women have joined the Hello Tomorrow Fund judging panel effective with the expansion of the program into a second year, a testament to the program's prevailing success. The first winners the new judges help select will be announced in April.

Initially launched in March 2007 as a one-year initiative in celebration of International Women's Day, the Avon Hello Tomorrow Fund has flourished in over a dozen countries as an effective vehicle to "empower women and change our world," and has been extended for a second year.

In the US alone, there were over 4,000 applications for the first year of weekly awards, and 2008 is on track for even greater success.

Judges in this incredible program have the opportunity to review applications for the $5,000 cash award from men and women who are looking to implement meaningful change for women and girls in their communities.