BASELWORLD boosts the jewellery trade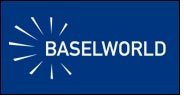 BASELWORLD 2008 closed its doors after eight extremely successful days. The 2,087 exhibiting companies from 45 countries were thrilled at the record figure of 106,800 visitors (up 5%) to the Show from around the world. The World Watch and Jewellery Show exceeded the highest expectations.

Over the past eight days, watch and jewellery producers and suppliers, showcased exclusive designs and high-quality collections at BASELWORLD 2008. A record 2,981 journalists (up 8%) from every continent reported on the 36th World Watch and Jewellery Show.

Excellent business for exhibitors:
As with last year, there was a great sense of satisfaction among the exhibiting companies when the Show drew to a close. Business deals and sales conducted during the course of BASELWORLD were reported as very productive.

According to Jacques J. Duchêne, President of the Exhibitors Committee: "2008 has been an excellent year. The Show has gone very well, and we are extremely satisfied.

It proves how high-quality luxury products are always in great demand. BASELWORLD is, and remains, the premier event in the watch and jewellery industry's calendar."

François Thiébaud, President of the Swiss Exhibitors Committee, also hailed BASELWORLD 2008 a great success: "Anyone who believed the reports of economic doom and gloom ahead of the Show has been misled: it may have been cold outside, but the sun has certainly shone in the halls. The results are excellent. Once again, 2008 has proved even better than previous years."