Fun & fashion come alive at Curve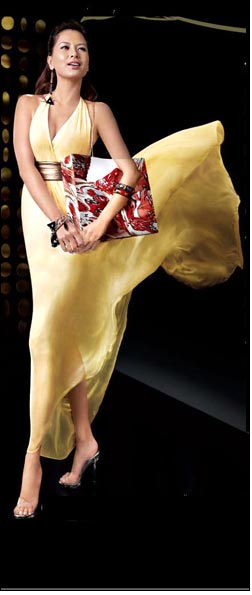 The Curve, first open air lifestyle center in Malaysia celebrated fashion in a grand way by organizing fashion fiesta from May 8 to 11, under the theme Black and Gold. The entire shopping plaza was beautified with golden drape to give a royal and rich look. The aim behind holding this event was to promote the mall as a trend setter.

The ramp sizzled as glamour, beauty and style came alive with stunning models strutted in chic black garments with splashes of gold. The show kicked off with beautiful girls displaying latest collection by famous brands like PU3, August 8, Binwani's, Elements, Tribeca, Nichii Fashion City, and MJ that are housed in the mall itself.

The eyewear brand Focus Point, also presented some of the latest sleek shades for fashion freaks. The latest range of sunshades was highly appreciated by the young onlookers who applauded endlessly when models sashayed on runway.

To make the fashion bonanza more popular among the spectators lot many activities took place including live music concerts by local artists like Amy Winehouse and Rihanna along with ballerina performance by young girls.

The authorities of Curve had put up this gala show to make their valuable customers aware about the trends that will prevail in the fashion circle this season, in order to help them remain stylish.