Tanishq to spread its radiance with new stores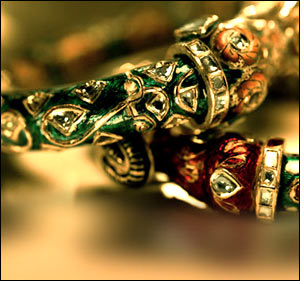 Tanishq, renowned jewellery brand of Titan Industries is planning to spread sheen on a larger scale by launching new stores nation wide this year. The Company had opened 30 retail outlets last fiscal and if all goes well, then number of stores may shoot up 130 in 2008.

According to Company sources, only high range collections including dazzling diamond jewellery will be housed in the new stores. The awe-inspiring designs will be showcased in shops that will occupy an area of almost 4,500 square feet.

In the mean time, Titan aims to target semi urban consumers of small cities by launching 15 new Gold Plus outlets. There is a lot of potential in such markets as the buyers are extremely brand conscious.

Tanishq will also foray in lucrative US market; it will first launch its two pilot stores in Chicago and New Jersey.

Eventhough, the escalating gold prices have reduced the profit margins of Titan, the company is able to flourish due to profitability in diamond jewellery segment.