Damas Cut makes its international debut In Dubai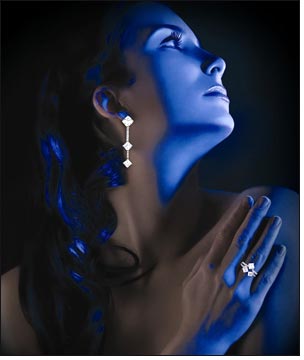 Damas, the leading international jewellery retailer in the Middle East, makes its contribution to the history of the world's noblest stone with the launch of a unique brand – Damas Cut.

The iconic 77-facet premium diamond magnificently combines the outstanding qualities of Princess, Asscher and Radiant Cuts, a breakthrough in design and technological precision.

As an industry pioneer and market leader in the region, Damas has embarked on an ambitious project to create a signature diamond product that is highly distinguishable from those currently available in the market.

It is part of the overall strategy of the 101-year old company to highlight its capabilities and reinforce its position as a creator and innovator of fine jewellery.

Tamjid Abdullah, Deputy Managing Director of Damas and creator of Damas Cut explains, "Our quest for the finest diamond has led us to the creation of a first-of-a-kind diamond brand.

It serves as a symbol of our company's deep passion for the precious stone. It is the culmination of extensive research, dialogue and collaboration with global experts and long working hours at our laboratories and workshops to enhance the stone's innate beauty.

"Only a handful jewellery companies across the world can lay claim to having a diamond cut named after them. We are delighted to be the first in the world to come up with this shape and create a new path for others to follow."

Over the years, Damas has been witness to the unique role played by diamonds in people's lives. The highly valued stone has become different things to different people – a vehicle of self-expression, nurturer of relationships and a symbol of social status.

Attached to every diamond is a set of values firmly held by its wearer, thus it becomes all the more important for jewellers to meet its clients' expectations in terms of design and quality.

The brilliance of diamonds is largely determined by the cut, and with the brand's 77 perfectly symmetrical facets, it is delivered in powerful dimension and intensity.