Lifestyle brand Juicy Couture appoints Mr Edgar as President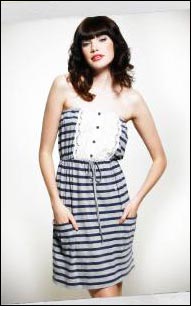 Tapping a respected executive with two decades of experience and a stellar reputation as a brand builder, Juicy Couture announced the appointment of Edgar O. Huber as president of the company.

Huber, who will work in partnership with the company's co-founders and creative directors, Gela Nash-Taylor and Pamela Skaist-Levy, will guide the overall management of the global lifestyle brand, ensuring its integrity during a period of significant global expansion.

Huber segues to Juicy Couture from L'Oreal SA where, as managing director of Major Markets he oversaw a portfolio of brands including Ralph Lauren Fragrances, Giorgio Armani Beauty, Diesel Fragrances, Lancome, Shu Uemura, and Kiehl's Since 1851.

In this role he was directly responsible for leading the luxury products group in more than 30 of L'Oreal's most important markets including the United Kingdom, Spain, France, Germany, Italy, Russia and Eastern Europe.

Huber, who in his 15 years with L'Oreal previously served as president of luxury products, L'Oreal USA, began his career 20 years ago as a brand manager.

Commenting on the announcement, Nash-Taylor and Skaist-Levy stated, "We fell in love with Edgar and his innate understanding of building luxury brands, as well as his knowledge of both the retail and wholesale markets.

We have been searching for the perfect executive partner to manage our astronomical growth and ensure that the Juicy brand is never compromised in realizing its world-dominating potential. His accomplishments speak for themselves, and we are thrilled to have him."