Rosewood Capital to partner with Alternative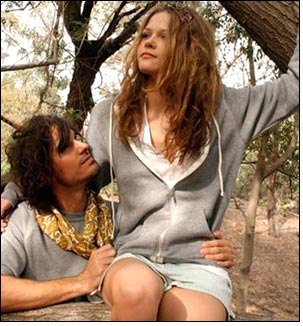 Alternative, premium fashion statements inspired by and created for free-thinking individuals everywhere, announced that it has entered into a partnership with Rosewood Capital, whereby Rosewood has acquired a non-controlling equity position in Alternative.

The existing management team will continue to lead the company. Alternative's founder, chief executive officer and creative director, Greg Alterman, and chief operating officer and co-owner, Evan Toporek will continue to own a significant portion of the company.

Other terms of the transaction were not disclosed. TM Capital Corp served as Alternative's financial advisor for the transaction.

"Alternative has experienced tremendous demand over the past several years, and we decided it was time to add more fuel to the growth of our company and brand, from both a financial and strategic standpoint," said Alterman.

"We feel like we have found an ideal partner in Rosewood and are excited for the future. We believe that Rosewood's broad network of experienced consumer experts will be an amazing strategic resource as we take the company to the next level."

"Rosewood is thrilled to partner with Alternative and help the company build on the impressive foundation it has already established," said Tim Burke, a managing director at Rosewood.

"Greg, Evan and the team have demonstrated that they can deliver industry leading fabrications and styles, repeatedly, and can manage the rapid growth that is transpiring as consumers seek out the Alternative brand.