Katherine Jenkins is the ambassador of Femme de Montblanc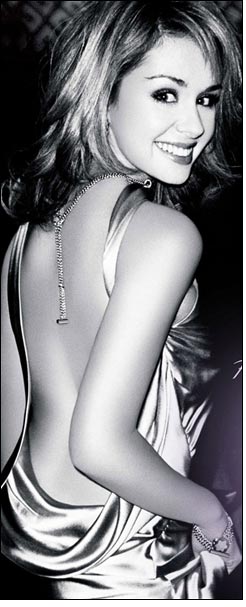 Femme de Montblanc, the classically elegant and captivatingly feminine fragrance from global luxury brand Montblanc, has chosen world famous, classical musician Katherine Jenkins as its ambassador.

An opera singing superstar, Katherine Jenkins is well known not only for her superb mezzo soprano voice, but for her elegance, beauty and sophisticated style.

A modern icon of arts and culture, her combination of grace, talent and good looks make Katherine the perfect ambassador for Femme de Montblanc.

An oriental floral fragrance:
Montblanc has long been admired by women of taste for its luxury accessories, sophisticated writing instruments and lately for its finest jewellery, and the new Femme de Montblanc fragrance is testimony to the attention to detail and quality materials that are synonymous with the brand.

Inspired by an evening at Le Theatre des Champs Elysees, the perfumer has recreated the seductive and powerful combination of two contrasting fragrances worn by two fellow spectators seated in close vicinity.

Femme de Montblanc captures the decadence of the evening in one warm, modern, perfectly balanced scent, subtly combines the depth and sensuality of gourmand notes with the vibrancy of mouth watering fruits.

The effect is further strengthened with lush floral notes:
Top: Bergamot, Raspberry, Peach, Pineapple and Cardamom
Heart: Turkish Rose, Orange Blossom and Heliotrope
Base: Chocolate, Tonka Bean, Patchouli, Vertivert, Sandalwood, Vanilla, Amber, Musk.

The amethyst blush:
The amethyst blush of Femme de Montblanc echoes its regal presence, as the luxurious bottle would sit elegantly on a discerning lady's dressing table, and it is easy to imagine it taking pride of place on Katherine Jenkins' backstage dressing tables.

The Femme de Montblanc character is typified by a woman who is strong, intelligent and sensitive, and who appreciates the finer details in life. Characteristics shared by Katherine Jenkins, she also understands that thoughtful personal touches create precious and lasting memories.