Safdarjung Enclave to have Reebok store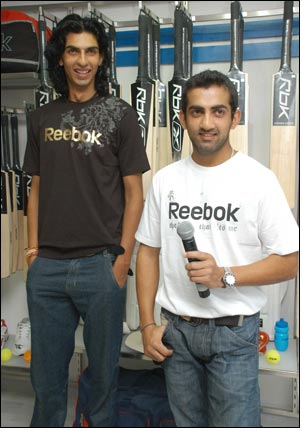 Reebok, India's largest sportswear brand launched the first ever authentic cricket & sports equipment store in Safdarjung Enclave.

Adding to their already existing 675 stores, the new 2200 sq ft store will house all types of cricket and other sports equipment.

The store will be your one stop shop for all cricket related needs, be it equipment, sports apparel, footwear or even to get a sneak peek at the equipment that top Indian cricketers actually use on the field.

With 9 out of 11 players of the current one-day squad being Reebok brand ambassadors, Reebok certainly has top notch cricketers of the country with them.

MS Dhoni, Yuvraj Singh, Harbhajan, Irfan Pathan, Rohit Sharma, Ishant Sharma, Robin Utthappa, Sanath Jayasurya, Mahela Jayawardene, M Muralitharan to name a few from a list of 33 cricketers that are with Reebok right now.

The store would hence also display authentic cricket gear used by top international cricketers on the field. For example the store will have MS Dhoni's bat displayed with a note on the full specifications of his bat including weight, handle type etc.

The store will also have the merchandize used by players of four IPL teams: Bangalore, Kolkata, Chennai and the winning team Rajasthan Royals as Reebok was the official partner for these 4 teams.

To give the real cricket fan a feel of products actually used by international players , Reebok has come up with "Customization for Cricket Lovers Program" in which consumers can actually choose a bat being used by a player (like MS Dhoni's bat or Gautam Gambhir's bat) and place an order for a similar bat.