Designer duo create doll house to display their collection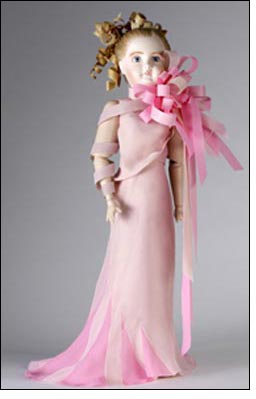 The renowned Dutch designer duo Viktor Horsting and Rold Snoeren are showcasing their exclusive collection in Barbican Art Gallery, London. The exhibition that opened yesterday will continue till September 21 and is named House of Viktor and Rolf.

The display includes award winning signature garments that Viktor and Rold have won in various prestigious fashion competitions in past 15 years. They are known to create dresses that are an interesting mix of colours and patterns.

A beautifully constructed 3 leveled doll house has miniature version of their exquisite designs. Dutch architect Siebe Tettero has helped the designers build this impassive and enigmatic structure.

The delicate details like the bows on wedding gown, appliqué roses on dresses and fine embroidery on necklines are taken care of while recreating the tiny version of otherwise elaborate dresses.

The fairy tale arrangement is nothing less than a visual treat for the spectator that automatically transports them to dreamland.