Nautica introduces trendy kids wear collection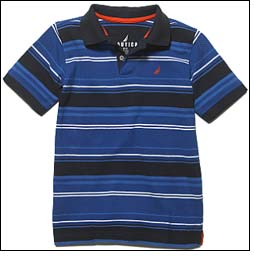 Huge malls in Dubai and Abu Dhabi are presently flaunting the kids collection by renowned US fashion chain Nautica. The brand is known for its elegant and high end designs for men, women and kids world over. The Spring/Summer 2008 kids range is brought by LIWA Trading Enterprises that runs retail stores in Gulf region.

The children wear is available in bright and bold colours in trendy designs. The collection for boys is extremely comfortable as it loosely hangs to the body giving free feel to the wearer. Rugby t-shirts in attractive stripes are available in beautiful combinations that can be worn with shorts or pants.

It is not only the casual set of clothes that Nautica has come up with, formal garments for young and energetic lads are also available that includes colourful cotton shirts and classy trousers.

Even the girls line is very captivating; it has printed bright tops and trendy skirts. The stylish knitted frocks that are decorated with ribbon belts adds simplicity and grace which makes the young girls look pretty. The colour palette includes pink, yellow and whites all are in pleasant floral prints.

The prestigious fashion brand had entered UAE last year and since then it has managed to make its place in profitable market. Nautica is sold in more than 64 countries with nearly 170 Nautica branded stores worldwide.