Mr. McCreight to direct global brand strategy for Under Armour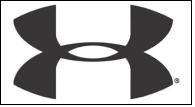 Under Armour Inc announced the appointment of David McCreight to the position of President. As Under Armour President, Mr. McCreight will report directly to Kevin Plank and will be responsible for developing and executing the long-term strategy for growth, implementing innovative new practices to achieve efficiency and managing the company's core businesses, which include Apparel, Footwear and Accessories.

Mr. McCreight will also oversee the company's Wholesale and Direct-to-Consumer distribution channels and Marketing. Mr. Plank, the Company's current President, will continue to drive growth and direct global brand strategy in his role as Chief Executive Officer and Chairman of the Board of Directors.

Mr. McCreight, 45, comes to Under Armour from Lands' End, a division of the Sears Holding Corporation, where, as President, he was responsible for setting strategic direction for all functions of the multi-channel retail company.

During his tenure, Mr. McCreight strategically shifted the company's focus from its well known domestic catalog business into becoming a leading multi-national, multi-channel lifestyle brand.

Under his leadership, Lands' End saw record breaking earnings growth as well as the development and expansion of over 200 specialty stores within Sears. Previously, Mr. McCreight served as senior vice president of Disney Stores Worldwide and held the President position at Smith and Hawken.

"Welcoming David McCreight as President is a milestone chapter in the Under Armour story. Working alongside of COO Wayne Marino, David's experience and insight will create an immediate impact on our business," said Kevin Plank, Under Armour Chairman and CEO.

"The addition of David allows me to focus on driving growth and steering the UA Brand, both in the United States and around the globe."

Under Armour has added over 50 years of industry experience to its executive team within the past twelve months through the appointments of Mr. McCreight, Peter Mahrer, President and Managing Director of Under Armour Europe, and Suzanne Karkus, Senior Vice President of Apparel.

Together with Mr. Plank, the expanded management team will focus on Under Armour's Corporate Vision Statement: To be the world's no1 performance athletic brand.

"David will be leading our strong and experienced front-end management team overseeing Under Armour's core business units and will give all of our teams a new perspective on adding value and building internal efficiencies," added Plank.

"We are fortunate to now have two strong leaders in Wayne Marino and David McCreight to manage our back and front end initiatives respectively."

Under Armour is in the midst of another record breaking year. The Brand has already seen 27% growth in its overall business in the first quarter of 2008 while enjoying a highly successful launch of its first ever non-cleated footwear offering for men, women and youth.