This summer get a stylish outfit at incredibly low price!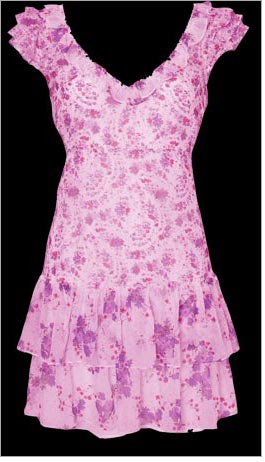 Presently, Vietnamese people are having a great time shopping, as market is flooded with trendy and chic summer garments that are available at competitive prices. Even, the famous domestic designers have introduced low cost fresh fashion lines.

One of the reasons for reduced price is, tough competition from cloth manufacturers of China, South Korea and Thailand.

Designers are offering enormous range of garments at the most economical prices. Skirts - both long and short, dresses, shorts, t-shirts, capries and denims are available in wide variety of fabrics like cotton, chiffon, linen and knitted materials.

The colour selection is also done keeping the scorching heat in mind. There are shades of beige, yellow, subtle orange, sky blue, pink and fresh green. All these hues are extremely popular and current favourites in international arena this season.

The garments are extremely simple with minimum layers, clear and well defined cuts that provides extra comfort to the wearer. The prints are also soft and sober this time, with slight embellishments like laces and beads for adding glamour to otherwise plain dresses.

With so much competition in the market, the buyers are having gala time purchasing all the stunning garments at unbelievable prices.