Giorgio Armani bags French Legion of Honour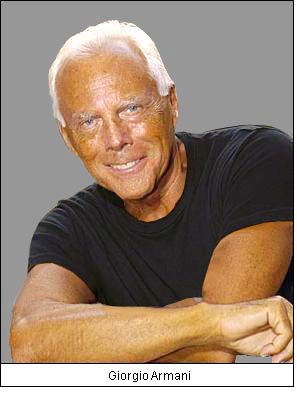 Italian fashion designer Giorgio Armani needs no introduction when it comes to fashion. His contribution in this field has been enormous and by awarding him with French Legion of Honour, France has paid him a well deserving accolade.

Nicolas Sarkozy, French President, recently bestowed him with the prestigious title. This elaborate and sophisticated ceremony was held in the gardens of the Elysee Palace in Paris where the rich and famous had gathered. British actress Helen Mirren, singer Tina Turner and Carla Fendi were all present to add extra glamour in the event and to support the couturier as well.

For more than 35 years Armani has been offering a classy and tasteful range of not only garments but also accessories to the international fashion savvies. With the passage of time his creations have become mature and reflect the deep understanding of fashion the designer has. He has a wide array of products right from popular line of fragrances to cosmetics and eyewear to watches, for fashionistas who love all his creations.

One can experience the beautiful blending of cultures, colours, textures, fabrics and embellishments in his creations. His magical hands give perfect look to even a ruffled garment, such is the power of Giorgio Armani .